Check Availability This Room
Price from
RM

100.00
Night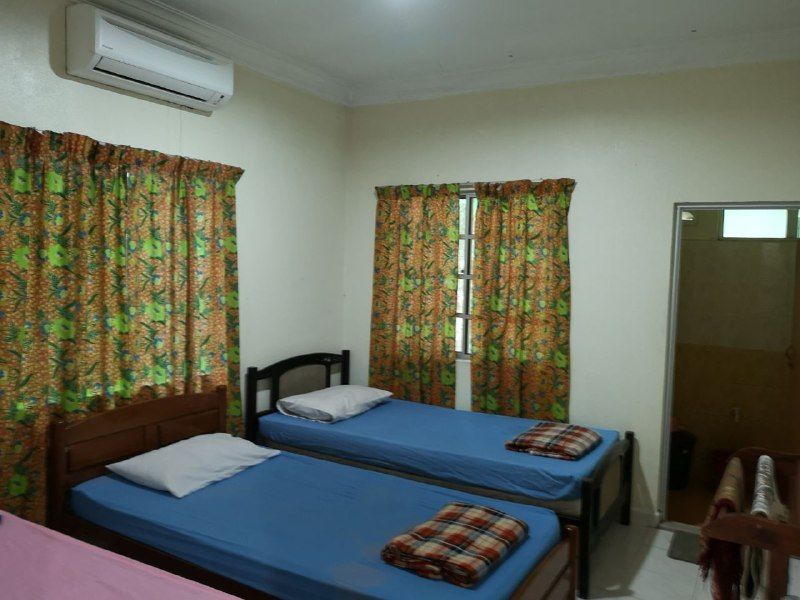 Nibong 1 
Nibong 2 bedrooms | 6 person max
We have 2 units of this room, situated side-by-side.
This air-conditioned room offers a garden view, with 1 double bed and 4 single beds.
The room comes with a clothes rack, a desk and couch and iron with ironing board. Refrigerator is also included and electric kettle will be given upon request. The attached bathroom has shower facility, towels and toiletries.
Parking for cars and motorcycles are in front of the room. OKU friendly.
Room space: 20'' X 22''
Price per night: RM100 / unit / night
Regular plan
Mon
Tue
Wed
Thu
Fri
Sat
Sun

RM

100.00

RM

100.00

RM

100.00

RM

100.00

RM

100.00

RM

100.00

RM

100.00